2018 Maker Carnival Shanghai Call For Makers !
Maker Carnival is a platform created for makers ever since 2012. The stage is built for various kinds of sharing. 600,000+ audiences & 1,000+ exhibitors in total have come to enjoyed the awesome technological and creative feast.
2018 Maker Carnival Shanghai event will be going on from October 12 to 14 at Knowledge and Innovation Community Square, Yangpu District. The theme for this year is Make A Better World. As always, we have 100+ booths prepared. Here, You not only own a booth, but also have the opportunity to address the audience on the Great Maker Stage, as well as talking face to face with professional makers from both home and abroad.
Exhibition Application
Application form link: https://jinshuju.net/f/EoUAjb
Scope of Exhibition including but not limited to:
Individual makers/DIY fans
Maker space/organization/club
Interactive art/maker art team
Varied technological products
Related maker services (software, network services, etc.)
Workshop
Performance
Large-scale works demo/parade
Sponsorship
Certainly, we look forward to your sponsorship. We will work out custom-made return solutions for your support! Become an official sponsor/Undertake the branch site of Maker Carnival please contact: makercarnival@hotmail.com 2018 Shanghai Maker Carnival awaits your arrival with its infinite possibilities.
Now Let's review together the 2017 gala that makes everybody scream, "It's really so much fun!"
——上海创客之旅——
–Maker Tour Shanghai–
Let's explore the world of makers & collaborative labs in Shanghai, fostering the exchange of best practices and promoting collaborations to create innovative and positive solutions.
DFRobot HQ
Mushroomcloud Makerspace
Xinchejian Hacker Space
Fablab Tongji
NYU Shanghai IMA Media Lab
ESP32 Factory(TBD)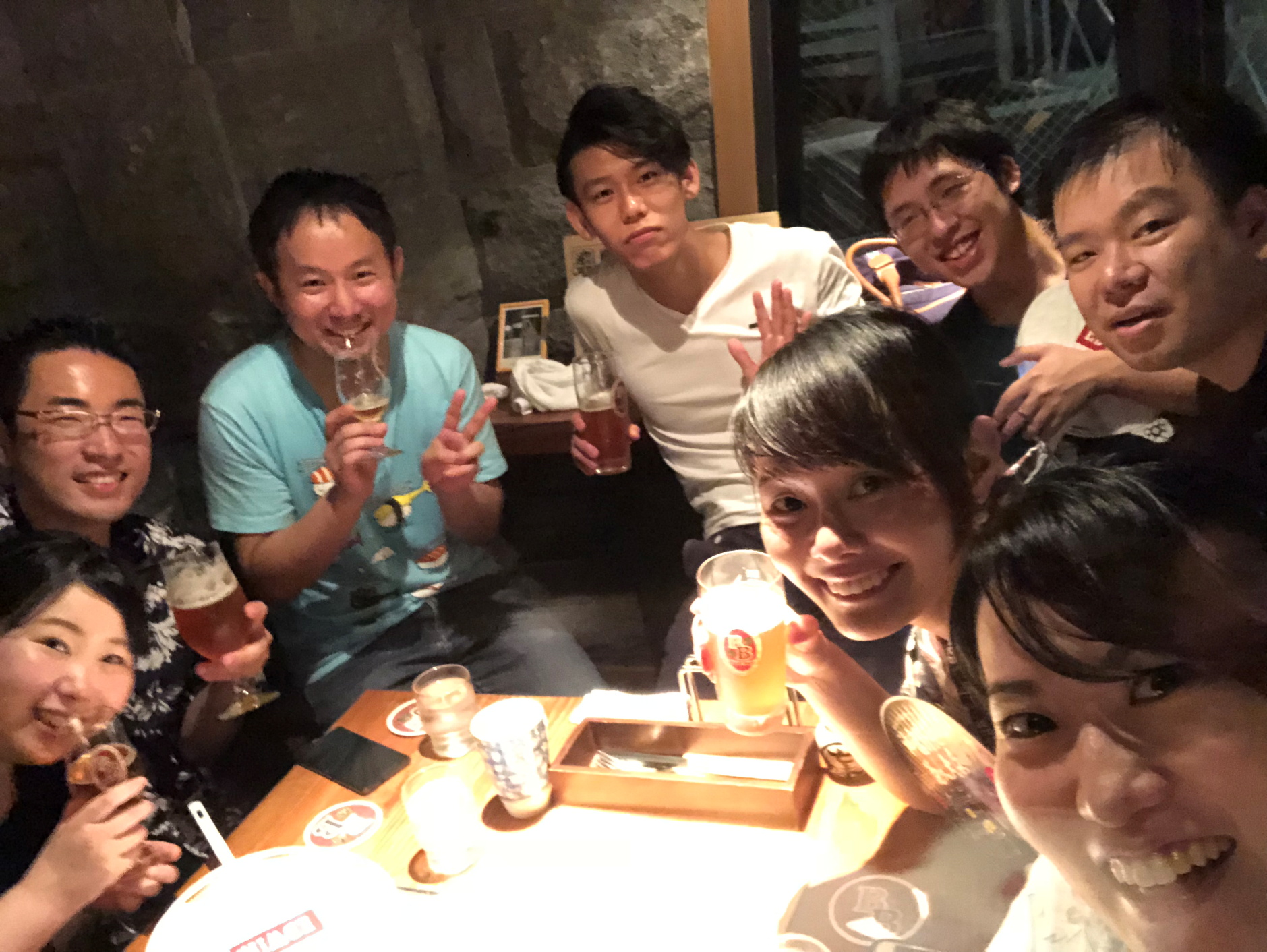 ——创客智造——
–Intelligent Production–
Have you ever seen a mobile phone case that can both float and charge? Have you ever seen a robot that can simulate real moves, or 3D printing technology that requires no foundation?The Intelligent Production Zone allows you to have access to the cutting-edge and intriguing technologies.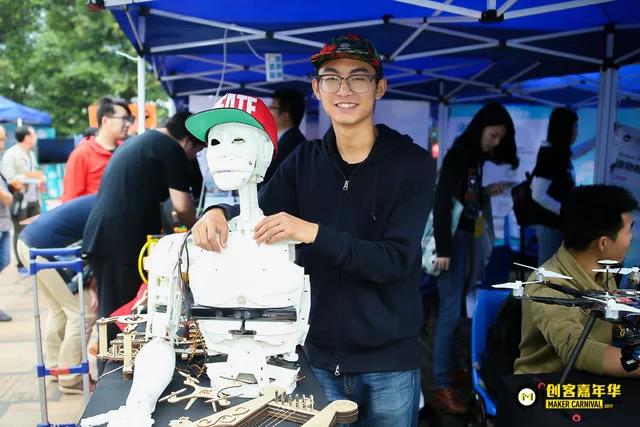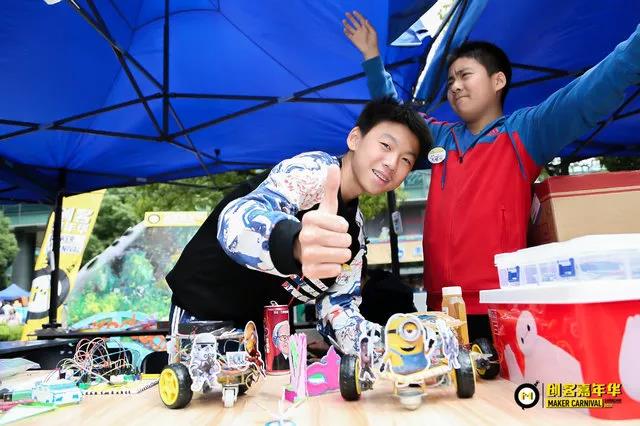 ——黑科技体验区——
–Black Technology Experience Zone–
You can find all black technologies here and witness the charm of these technologies in a close range!! Open source hardware, electric skateboard, Qbo aircraft and so on.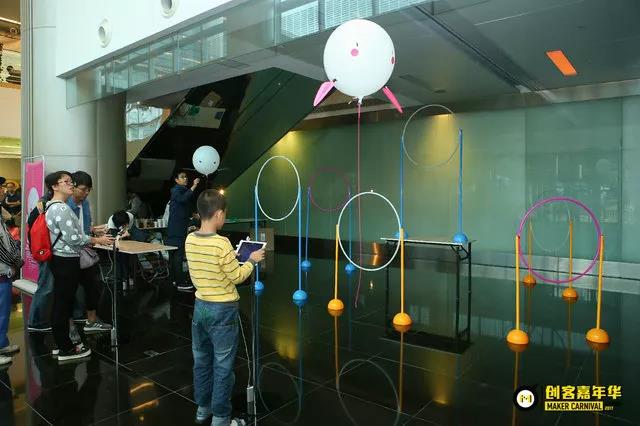 ——手作工坊——
–Workshop–
The definition of a makers it not confined to technological innovation. Creation is the nature of all people. Anyone who's keen on hands-on skills is a maker! Varied DIY experience zones are the "celebrity" on site.
How about making a unique stool in person? You are the one who will piece it together and complete the drawing.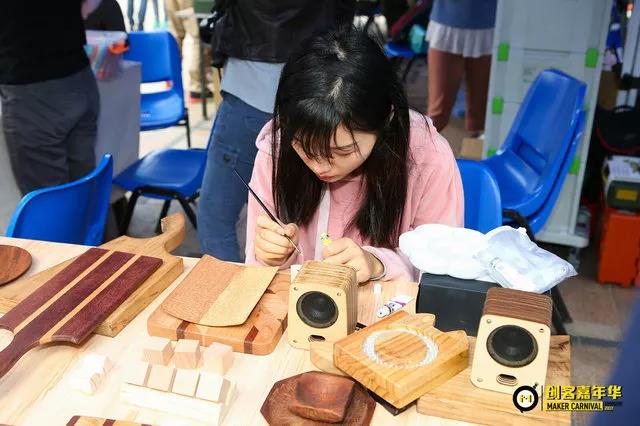 ——创客教育——
–Maker Education–
It is the first step of maker education to let children accomplish works of "high technological content" And it will be the work of a "future scientist"……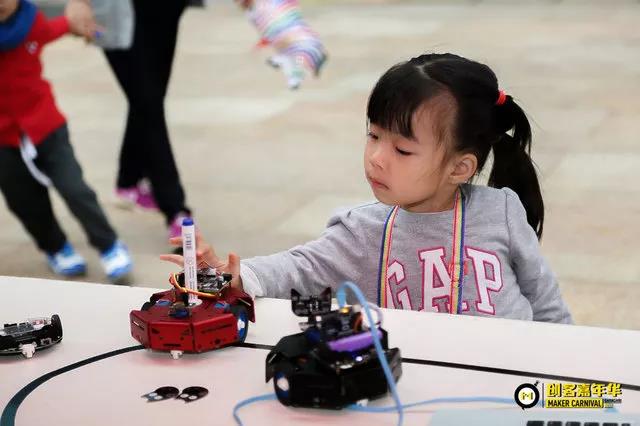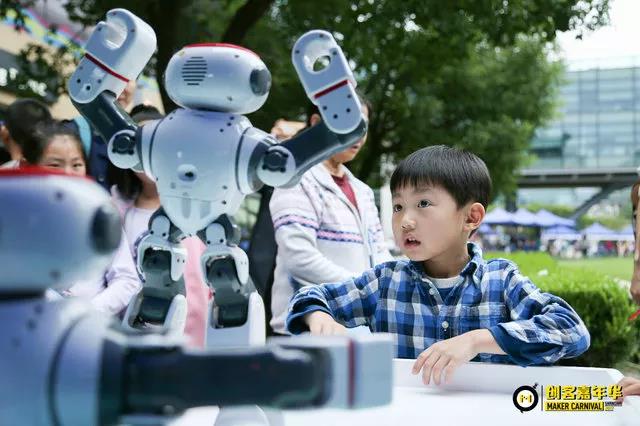 ——大咖讲堂——
–Maker Forum–
The Maker Savvy Lecture has attracted a great number of Chinese and foreign creative experts to share their stories about makers:
Gareth Richard James, chief education and strategy director of Micro:bit Educational Foundation.
Matthew Belanger, co-founder of interactive media art from NYU Shanghai.
BAO Weiyue, a new media teacher from Shanghai Institute of Visual Arts, Fudan University.
……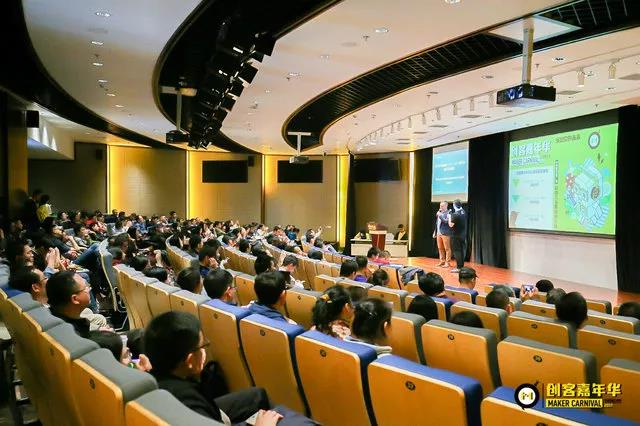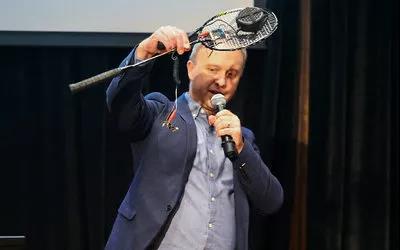 ——科技比赛|穿越机竞速赛——
–Technology Competition | Drone Racing Contest–
X-FLY Drone Racing Contest is held at Maker Carnival Shanghai for the first time. Spectators can experience the flying of the drone in a first person view after wearing FPV glasses.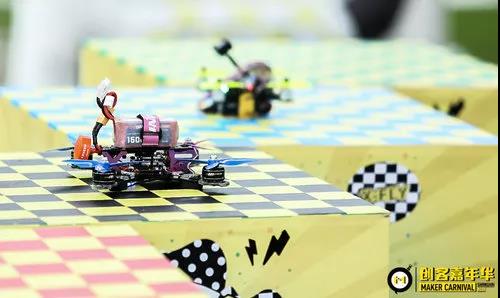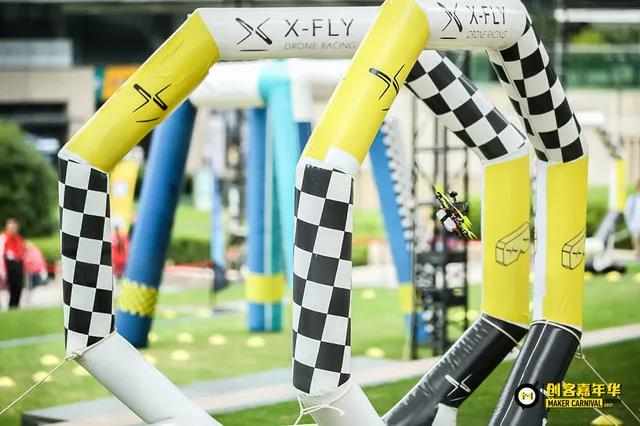 ——科技比赛|机器人——
–Technology Competition | Robot–
The contest of Robotex China showcases the intense competition between intelligent robots. You can manipulate the robot to fight against your partner. Whoever pushes the other out of the circle is the winner!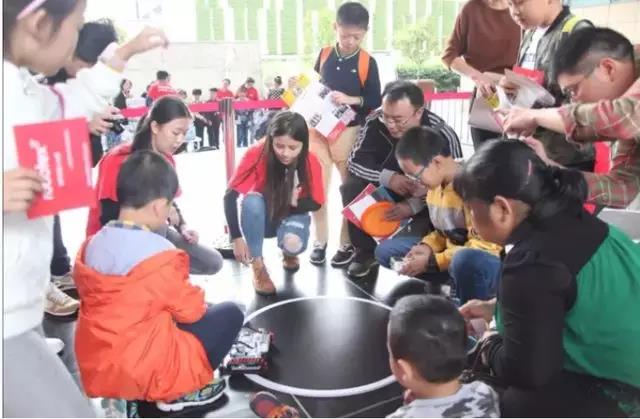 ——创客大舞台——
–Great Maker Stage–
A stage that allows exhibitors to communicate with the audience is prepared. So long as you have something to share, you can speak it out on the Great Maker Stage!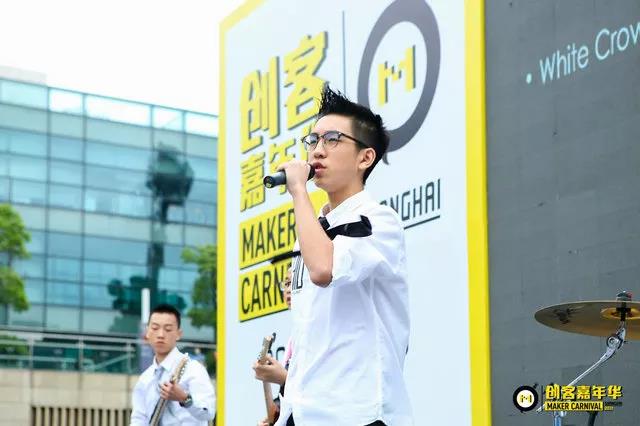 ——农夫市集——
–Farmers' Fair–
On the Daxue Road branch site is our Farmers' Fair. Here, a lot of traditional craftsmen and people who pursue primitive lifestyle gather together. Sugar painting, self-brewed fruit wine, hand-made fruit cards. Everything here is simplistic, simple and pure.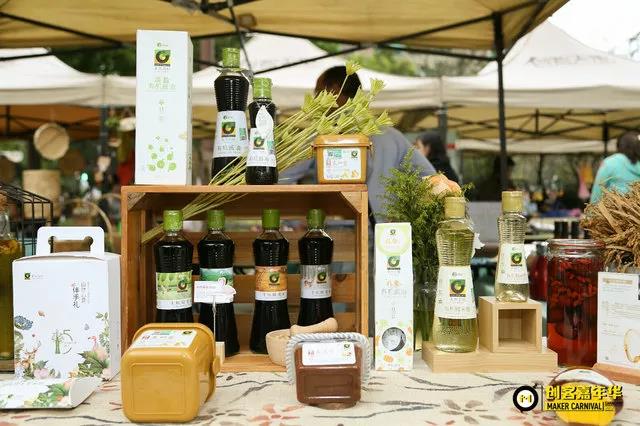 —MechBattle格斗机器人大赛—
—MechBattle Fighting Robot Game—
On the Maker Carnival Stage of this year, You will also have the opportunity to watch MechBattle, one of the most popular fighting robot match for youths and makers in China !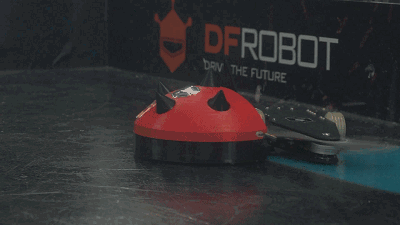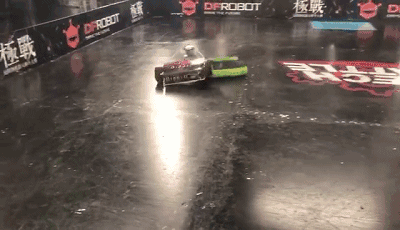 We are all makers devoting to making the world better. 2018 Shanghai Maker Carnival awaits your arrival with its infinite possibilities.